For our products we use the Polish manufacturing knitted cotton plants paying attention to the quality of raw materials, validation and durability and ease of use (washing, drying, non-iron).

International Eye Tex 100 certified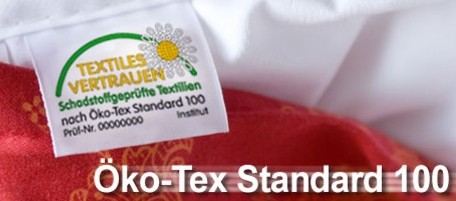 Terry cotton terry:

Knitwear on the composition of raw materials: 80% cotton and 20% polyester.

Flexible, well spanning the seats, in the layer of terry towel outwardly as a minor loops.

We use a lot more fabric weight (thickness of fabric) than commonly available in Polish warehouses, or on the auction.


This ensures better aesthetics and above all durability especially for frequent washes.

Terry fabric
As of today we have in stock the following colors:
-biały nr.1
-czarny nr.

-beżowy nr.8
-ciemno czerwony nr. 10

-kremowy, ekri nr. 2
-łososiowy nr.13
-śliwkowy nr 17
-szary nr.29
-brązowy nr. 38
-niebieski nr. 40
-róż, magenta nr. 12
-niebiesko-szary nr.29
-ciemy róż nr.14
-jasny róż nr.15
-jasny fiolet nr. 16
-granatowy nr 19
-mleczny nr.36
-ciemno zielony nr.27
-pomarańczowy nr.7
-żółty nr. 4
-czerwony nr. 11





All other colors we dye for you within 3-7 days, but at a higher order (np.15 pieces of seat covers, 20 tunics, etc)

Cotton velvet fabric.

Suede fabric commonly known as velvet is made from 80% cotton and 20% polyester.

The right side looks like velvet.

Weight 220-240 g/m2.

Knitwear very impressive and elegant in presenting, but thanks to its thickness guarantees a long service life.

Products from this fabric procure offices, beauty schools, hotels where Aug. feathers often covers, tuniki.szlafroki.

Available colors in our store:

- white number. 1

--cream no. 2

- Tan no. 29

-Brown no. 30

-Toffee, coffee with milk, no .26

-Green no. 42

- Dark orange no.10

- Gray no. 59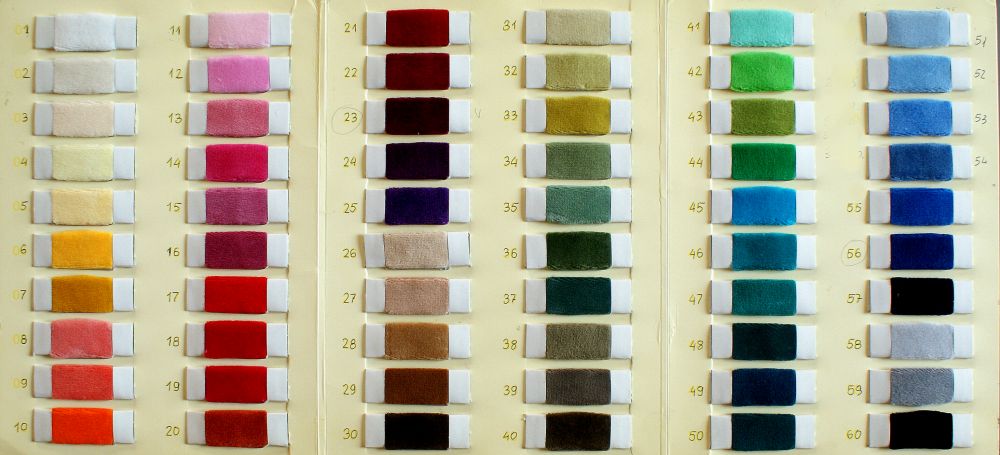 All other colors we dye for you within 3-4 days, but at a higher order (np.15 pieces of seat covers, 20 tunics, etc)